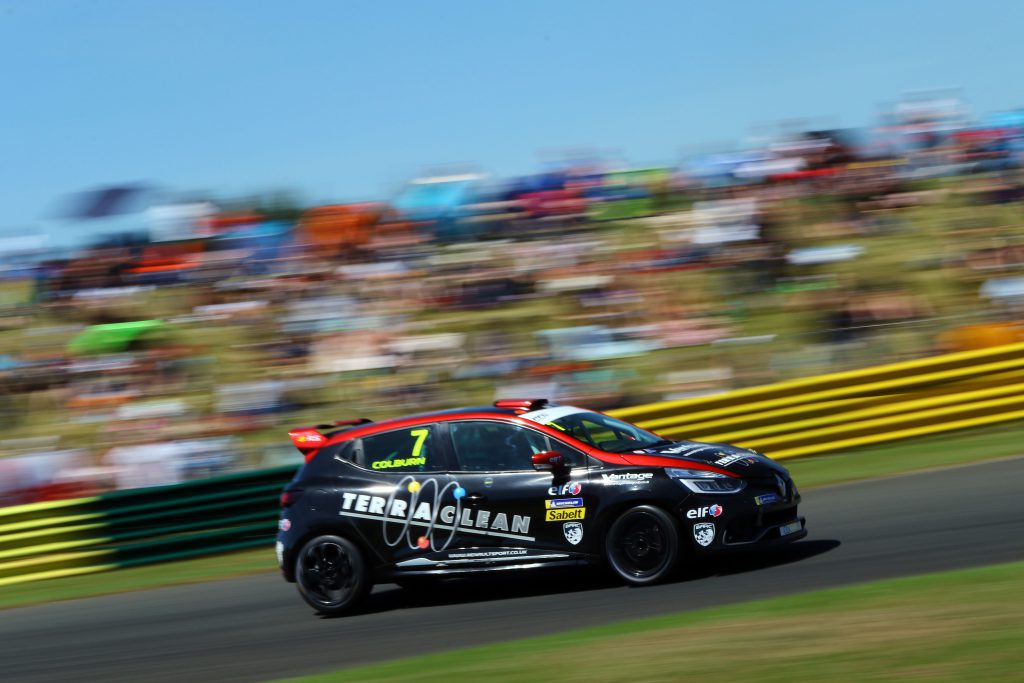 Westbourne Motorsport head to Croft Circuit in Yorkshire this weekend [23-24 June] as the Renault UK Clio Cup marks its halfway stage with James Dorlin ahead in the title race.
The BRDC Rising Star has claimed five victories and six straight podiums for the Worthing-based team since Donington Park in April, and returns to the scene of several triumphs in the Michelin Clio Cup Series (also with Westbourne) and BARC Saxmax category hopeful of a repeat success.
Though team-mate James Colburn narrowly missed out on silverware during the annual trip to the North-East on his full-time return to racing in 2017, he too has previous silverware at the 2.1 mile venue on his record, with the 2011 championship runner-up aiming to convert consistent recent form into a podium return this weekend.
The team also announced mid-week that Clio Cup Series front-runner Ben Colburn will join the UK Clio Cup for the final three meetings of 2018, starting at Rockingham in August, adding another dimension to this already successful combination.
The weekend at Croft gets underway with qualifying and the opening race at 11:20 and 16:00 on Saturday respectively, with the second race – televised live to the nation on ITV Sport – set for 13:55 on Sunday.
James Colburn (#7) said, "I'm really looking forward to this weekend; Croft is a circuit I enjoy driving and we go to Yorkshire buoyed by extra support from our sponsors Vantage Motor Group and Terraclean at their local event.
"Our form has been good recently and I know Westbourne Motorsport have been hard at work putting the cars in race-winning shape, so it's time to go out and repay everyone for all their support and effort."
James Dorlin (#32) said, "Last time out we managed to extend our championship lead, and heading into this weekend at Croft the objective is exactly the same.
"We're on home soil up in Yorkshire and we've enjoyed plenty of success here before, so it'd be nice to get a repeat of that in both races. Testing during Friday should put us in a strong position to attack the weekend from the get-go, and I know Westbourne Motorsport will have the car performing well straight out of the box.
"A massive thanks as always to my sponsors – Vantage Motor Group and GardX Protection among others – it's been a great year to date and I'm sure that'll only continue this weekend."