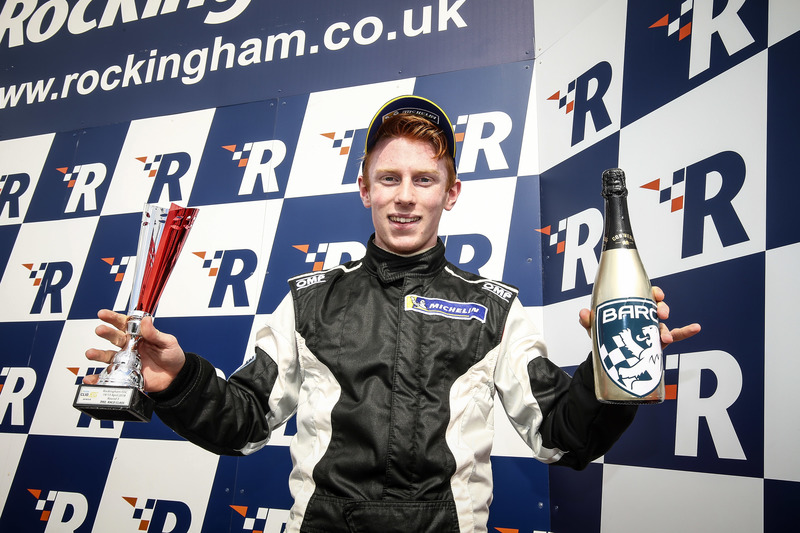 Westbourne Motorsport will field Ben Colburn in a third car for the final three Renault UK Clio Cup meetings of the 2018 season.
Colburn – who already competes for the Worthing-based outfit in the Michelin Clio Cup Series featuring third-generation Clio Cup cars – will get behind the wheel at Rockingham, Silverstone and Brands Hatch (GP) to conclude the year.
His programme in the Clio Cup Series remains unaffected, with the category heading next to the high-speed Thruxton Circuit over the weekend of 07-08 July.
The process of adapting to the fourth-generation Clio will be made smoother by partnering current Renault UK Clio Cup points leader James Dorlin and brother James – himself an experienced race-winner – as the first sibling pairing in the championships history!
Colburn will test the car prior to his first meeting behind the wheel, with testing scheduled across the summer months to aid the process of acclimatising to the fourth-generation Clio Cup machine.
Ben Colburn said, "I think it's going to be a big step up from the Michelin Clio Cup Series but I always love a challenge and they don't come much larger than stepping into this championship with some fantastic drivers. I believe we can be in a position to fight for good results by the end of the season.
"It's great to have the confident of the team behind me – though I'll be maintaining my Clio Cup Series programme alongside, we feel the time is right for me to make this step.
"It will certainly be a memorable moment to race alongside James as the first sibling pairing in the championships history, and working alongside James [Dorlin] will only benefit me as I look to get up to the sharp end with both of them.
"Lastly, I just want to put on record a massive thanks to my Father, Richard. Giving me this opportunity was his decision, at the end of the day, and knowing he has the confidence in me to go out and turn some heads in such a good category makes me excited to get going!"