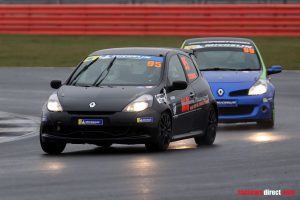 Race winning Renault Clio 200 Road Series car.
Clio 3 200 built in 2017 by Westbourne Motorsport for Michelin Clio Cup Series. Multiple race wins and podiums over the years.
Can be used in Britcar, MSV Trackday Trophy and many others or would make a proper track day car – Brands Hatch 57's.
Clio Road Series brief spec
Standard engine & gearbox
Renault sport coil cover adjustable suspension
Adjustable top mounts
Miltek Exhaust
Genuine Renault Sport Matter Roll Cage
Plumbed in fire extinguisher and Cartek cut off system
Maintained by Westbourne Motorsport
Priced to sell £9995.00
Poss part exchange