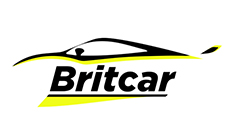 The Britcar Trophy Category was a new initiative created by Britcar for cars that are not at the same speed as the faster TCR or GT cars you might normally see. The format of the racing is a 20-minute qualifying session, two 50-minute races will each include a mandatory pitstop, allowing cars to be shared with two drivers if preferred. Another difference to the Endurance Category, is that their is a controlled tyre for championship which is the Dunlop Direzza Trackday tyre compared to the usual slick tyre, in a way of reducing costs.  This year, the new class has boasted grids higher than the famous Endurance Category which makes way for some great racing.
In 2020, Westbourne competed in the new Britcar Trophy Category with both their Clio Cup Gen 4 cars and also their Clio Cup Gen 3 race car all with great success, with multiple class wins and some exceptional overall results against some highly modified cars and even ex BTCC cars! For 2021, We have drives available in either Gen 4 or Gen 3 Clio Cup cars with for arrive and drive packages for one or two drivers all coming with expert driver coaching to enhance your driving capabilities. Alternatively, if you had your own car whatever that may be that you want to run in Britcar, we can create packages to tailor your needs.
Click here for more details and get your quote today!