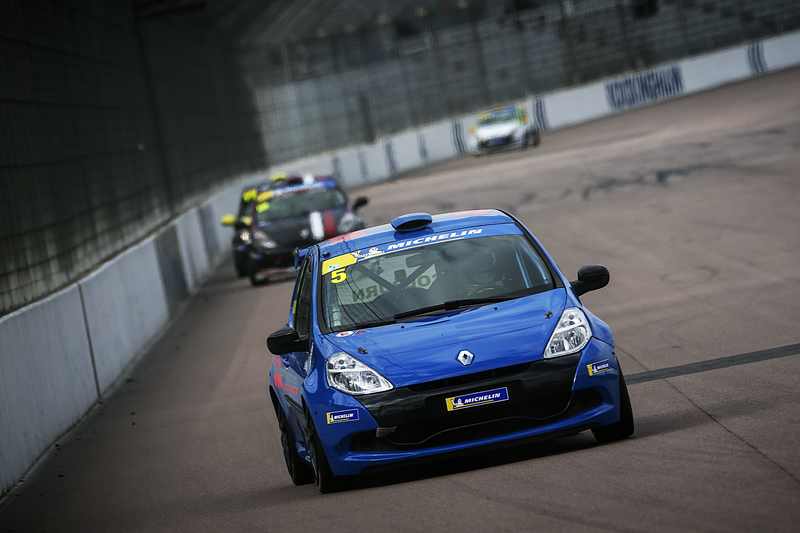 Westbourne Motorsport make the short journey to Brands Hatch this weekend [12-13 May] for the third meeting of the 2018 Michelin Clio Cup Series season.
The big news surrounds James Colburn, with the Worthing-based outfit's Renault UK Clio Cup ace joining the fold in the Road Series as the team look to develop a new-for-2018 chassis.
Colburn has won races in the championship previously behind the wheel of a third-generation Race Series machine, but this weekend marks his first foray into the Road category.
Sibling Ben ignited his Race Series title challenge last time out at Rockingham Motor Speedway three weeks' ago, and a brace of podiums sees him head to Kent in a position to put pressure on standings leader Ben Palmer.
Ronan Pearson is also similarly placed to challenge at the front after the Hillnic Homes-backed racer took a maiden pole position and visit to the rostrum in Corby, and now attention shifts towards a first outright victory as well as consistently running at the sharp end.
Tony Verhulst and Vantage Motor Group-sponsored driver Finlay Robinson have both scored consistent points on both outings thus far and will now look to take their maiden podiums in the Race Series' around the 1.2 mile venue.
In the Road Series, Darren Geeraerts is set to keep his pursuit of reigning champion Nic Harrison in the class standings, with Sean Thomas snapping at his heels after a podium return at Rockingham.
Qualifying at 15:40 on Saturday afternoon once again kicks off proceedings, with both races scheduled for 12:20 and 16:15 respectively on Sunday.
James Colburn said, "The car was newly built for this year and initially ran perfectly, but suddenly started cutting out at Rockingham. The idea is that I'll jump in for this round so we can give it another run and then get Sean [Thomas] back in it as soon as possible without impacting his championship fight, and get him back to winning ways.
"There's absolutely no expectation this weekend. I'm here to have fun and develop the car as best I can to help the team. We've built many race-winning machines in the past and I'm sure this one will be the same – whether that's this weekend though, we'll have to wait and see!