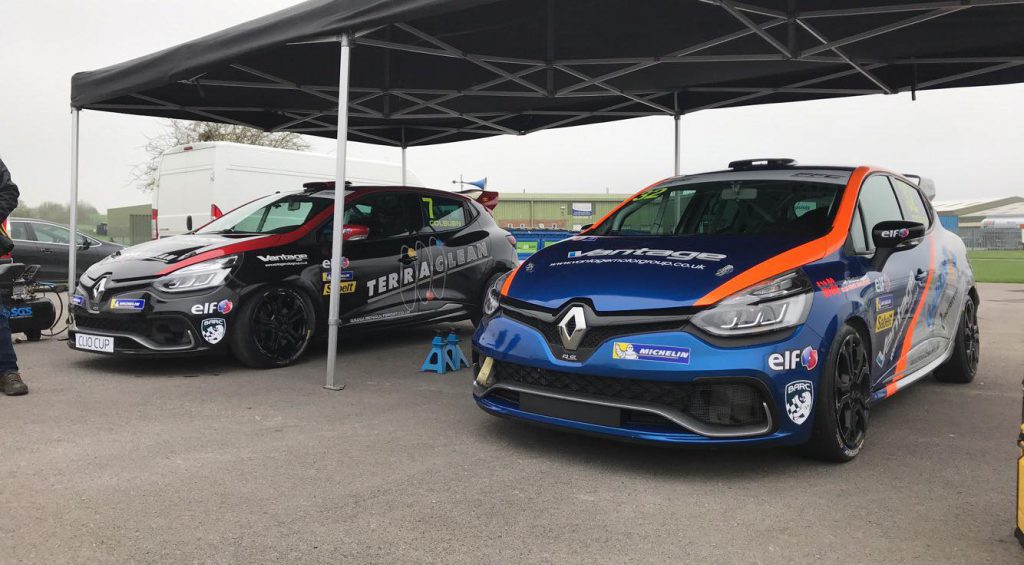 Westbourne Motorsport look ahead to the second Renault UK Clio Cup meeting at Donington Park in a fortnight with renewed optimism after a positive pair of test sessions at Thruxton yesterday [12th April].
Both James Dorlin and James Colburn took to the circuit, with the pairing topping the timesheets in the opening session on a 1:22.660 and 1:22.731 respectively, half a second clear of their nearest rivals.
This was then consolidated in the afternoon with third and sixth, with nearly 60 laps of valuable data collected per car ahead of the championships visit to the same circuit on 19-20 May.
The opening round of the season held mixed fortunes, with Colburn taking the teams first podium of the new season and Dorlin doing well to take home two points finishes after a frustrating pair of contests.
Both remain firmly in contention for the overall title and will look to bounce back at the double-header in Leicestershire on 28-29 April.
James Dorlin (#32) said, "I'm really happy with how today has gone. We've gained some valuable data and the pace of both Westbourne Motorsport cars is looking really strong.
"Hopefully we can now carry this form over to Donington Park in a couple of weeks and get ourselves back into the thick of the championship fight."
James Colburn (#7) said, "We had a very positive opening practice, with both cars not only looking quick, but being right on the money. There's still a little more time and performance to find, but the car can be tweaked to my liking and as a team we'll be looking for a front row lockout at Donington Park.
"Being near the top of the timesheets has certainly caught the eyes of a lot of people today."