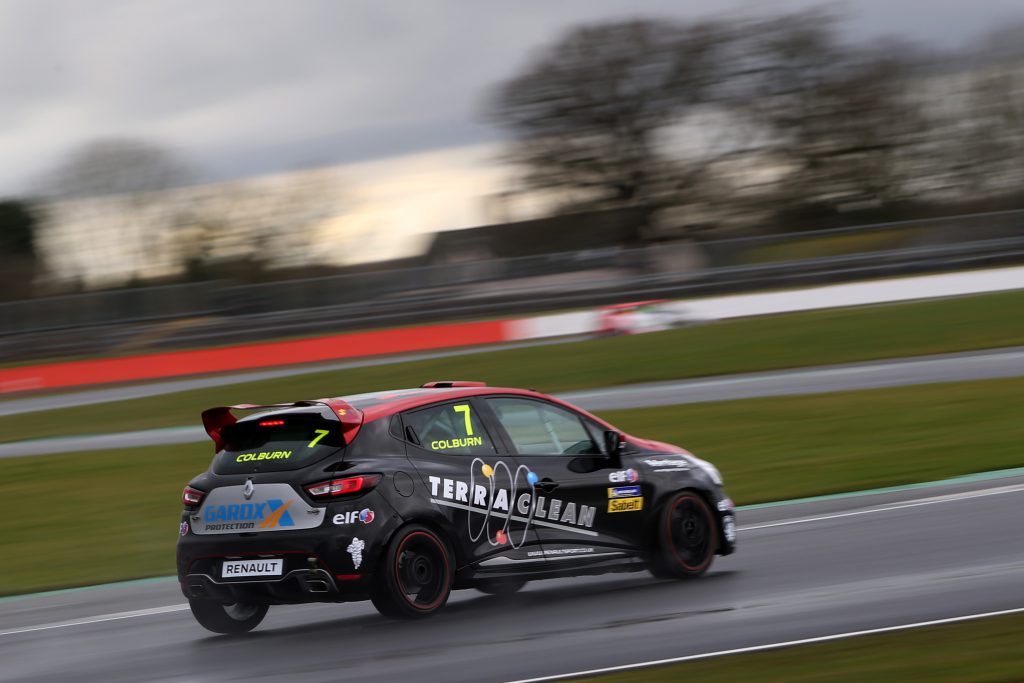 Westbourne Motorsport set to kick off Renault UK Clio Cup campaign at Brands Hatch (Indy) this weekend [7th-8th April].
Pre-season testing programme complete and both James Colburn and James Dorlin prepared for title assault.
Capacity crowd expected trackside in Kent with free-to-air television coverage on ITV4 and in HD.
Westbourne Motorsport will begin their 2018 Renault UK Clio Cup title bid at Brands Hatch this weekend [7th-8th April], with both James Colburn and James Dorlin eyeing up a strong start to the new campaign.
The Worthing-based outfit have been thorough in their pre-season preparation, with the Kent-based circuit one of multiple circuits visited with the team's fourth-generation Clio Cup machines.
2017 proved another strong year for the experienced campaigners, with race victories at Thruxton, Oulton Park and Silverstone in wet conditions as the team returned full-time to the competitive single-make category, which enjoys a regular capacity crowd exceeding 30,000 and over a hundred hours of live free-to-air television coverage through ITV4 and in HD.
Back for another season in their striking, newly-liveried machines with the backing of Vantage Motor Group, Terraclean, GardX Protection and in association with PP Motorsport, both drivers are targeting success from the get-go in 2018.
The new season kicks off with qualifying at 13:05 on Saturday afternoon, with racing getting underway at 16:25 and 13:30 on Saturday and Sunday respectively.
James Colburn said, "I'm very excited to get the new season underway, particularly after all the historic racing action at Silverstone last weekend! It's been a very strong pre-season preparing for this moment; we might not have done the most mileage of all the teams, but we've made each day count and our pace is looking very strong compared to the others.
"The first weekend of the season is all about making a positive, consistent start and showing the rest of the field that you mean business for the year ahead. Bearing all that in mind, silverware has to be our only objective.
"I absolutely love Brands Hatch as a circuit, it's so short which makes qualifying even more crucial if you're going to be at the sharp end of the field for the weekend. It'll be great to see everyone in the TOCA paddock again and see how the year pans out."
James Dorlin said, "I'm really looking forward to getting the new season underway; I feel a lot more prepared and focused compared to this time last year.
"We're not the team with the most pre-season testing mileage, but more importantly we've done everything we needed to, our pace has been strong and every mile has counted.
"I've only got one objective this year and it's the title, so I'm after strong points this weekend because it's important to start well. That said, it's equally crucial to put down an early marker to the others from the start, so we need to be looking at winning races.
"Brands Hatch has certainly been a place of mixed fortune for me in the past. I had my first victory there in 2013, but also my fair share of trouble too. 2018 is a new year though, and every race is different, so we head there in confident mood."