In their maiden outing in the Clio Cup Junior Championship, Westbourne Motorsport showed signs of promise with mixed results in both races with new driver Will Dyrdal at the helm.
In qualifying, Will managed to secure two 7th places ready for the races on Sunday despite spinning off at Paddock Hill Bend in tricky, wet conditions where four out of the nine entrants were also seeing how difficult the conditions were with four red flags being shown in the single qualifying session alone. Overall, Dyrdal was happy with his times and was keen to show more pace going into Sunday's racing.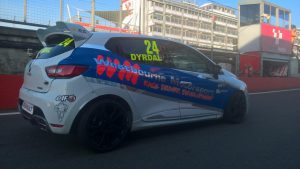 Race 1 showed good promise for Dyrdal as he managed to keep his 7th place though did have a moment on track which had dropped him away from the main pack. However, Will did set the 3rd fastest lap of the race just 3 tenths shy of the fastest lap on the damp Brands Hatch circuit and he was raring to go for the next race hoping to climb the pack into the top 3.
Unfortunately, on the warm up lap of race 2, Will's fan belt had broke which meant he was unable to start the race, a frustrating end for the Yorkshireman but is still pleased with his performances over the whole weekend.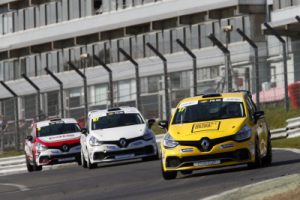 That is it now for the season and Westbourne have tasted success in every formula they have entered in from Clios to Historics and we hope to come back next year bigger, stronger and faster than ever!