Finlay Robinson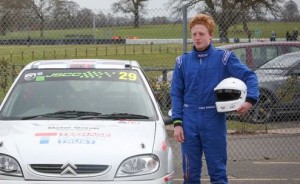 Name – Finlay Robinson
Nickname – Foxey Fin
Race Number – 29
Age – 17
First ever race (Age/Type of car or kart/ Circuit) – 
First JSCC race – 5th April 2014, Rockingham
Best JSCC race position – 3rd
What is your favourite thing about racing? – The sensation of driving FAST!
Scariest moment in racing to date – 
What race car would you eventually like to drive – Lamborghini or an F1 car
Racing Ambition for 2016 – Top 3
Favourite Road Car – Honda NSX
Career Ambition – To be a full time racing driver
Best Teacher and why – Ed Pead, NUTTER!!
Worst Teacher and why – 
Other Sports –
Food I love – 
Food I hate –
Favourite Music Artist –
What would you like to say to Mum & Dad – 
Sponsors to mention – Vantage Motor Group