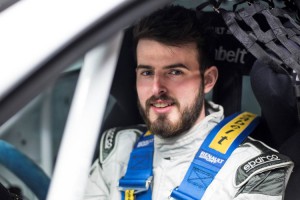 Westbourne Motorsport would like to welcome Myles Collins back to the team for 2017, this time entering the most competitive One Make Saloon Car Championship  in the country, the Renault UK Clio Cup Championship.
Myles previously raced with us in the 2010 and 2011 seasons in the SAXMAX and Ginetta Junior championships, when he made the jump from Karting to Cars at the age of 14.
He then moved to the Northern Saloon and Sportscars grid, often winning his class in front-wheel-drive machinery, but has not raced for the past 18 months.
The 22-year-old commented: "I always wanted to be on the UK Clio Cup grid so have spent my time away getting everything ready to achieve that. Re-joining Westbourne, which has a very strong track record in the championship, is the logical choice.
"The longer-term ambition is touring cars and the UK Clio Cup obviously the place to be for a driver to prepare for that."
Indeed all 18 races on the UK Clio Cup calendar take place at the British Touring Car Championship's high profile events. The category has an unrivalled reputation for producing future top-class BTCC talent. By racing alongside the BTCC, it is also assured huge trackside crowds (average 38,000+ in 2016) as well as live free-to-air TV coverage on the ITV4 channel.
The 2017 season starts at the Brands Hatch circuit in Kent (Sat 1/Sun 2 April) and will also include rounds at Collins's home circuit of Croft, North Yorkshire in mid-June.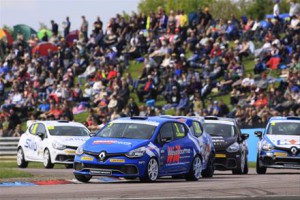 Team Principal Richard Colburn said: "We rate Myles very highly – he came on really well under tutelage from our driver instructor Ed Pead (himself a past top name in the UK Clio Cup) with lots of natural pace. It's great to be teaming up with him again for our return into the UK Clio Cup after effectively two years away.
"We hope to announce at least two more drivers in the near future. This is a very serious bid by us and we're coming back determined to add to the wins we've previously racked up and, who knows, maybe even a push for the title."
Renault Sport's UK Motorsport Championship Manager Will Fewkes added: "We very much welcome Myles onto our grid for 2017 – he adds to the very exciting young talent the UK Clio Cup keeps attracting as the natural 'feeder series' to the BTCC. I've no doubt the team and Myles will be quickly pushing for podium results and race wins."